December
Karen Fordree took this picture of our deserted yet festive looking pavilion on New Years Eve.
Quite a few families from the cricket cub could be seen on Holmwood Common on Boxing Day. Nigel Grimley and the McLaughlins were cycling and the Callcuts and Haynes' were out walking.
Mahesh Hatkar from the Centurion Cricket Academy in Mumbai sends Seasonal Greetings to Newdigate Cricket Club. Several years ago Mahesh brought over junior sides and we entertained them on a couple of occasions.
On the 8th December our groundsman spiked and cut the square and sprayed on winter fertiliser. The ground is looking good.
November
We have just heard that Dennis Coomber died on the 27th November aged 90. Dennis and his family came to the village about 6 years ago and he paid several visits to the club until his health deteriorated. He loved cricket and had been a member of Surrey for many years. He was always immaculately dressed and often proudly wore his Surrey tie. He was always smiling with a tale to tell and was one of life's gentlemen.
Here he is sitting with Barry Jordan, Tim Linley and Barry Wiles in 2015.
End November. More leaf clearing around the square fencing and Derek has cut and spiked the outfield.
Saturday, mid November, leaf and acorn clearing. Is this a record year for acorns and beech nuts?
Plans for 2021 are afoot. The club has ordered three covers complete with hoses to remove water, a sightscreen for the bottom end and a boundary rope and trolley. You may be wondering where the sightscreen will go? Well a few months ago we had a pitch inspection by Graham Jackson from the Surrey Championship.  He said that the boundary length exceeded the minimum requirement. This means that we can bring the boundary in thus giving room for the new sightscreen.
and where will they be stored? – here, when the work is finished.
We are very sad to report the death of Peter Garland. Peter ran the indoor Identilam League and was a great servant to junior cricket. We only got to know him last year when our under 13s played in the league for the first time. His enthusiasm was infectious and he will be greatly missed.
Our close ties with the Redhill Probationary Service has resulted in a number of benefits for the club. They provide a labour force of people doing Care in the Community and since the end of the season the changing rooms have been re-painted together with the scout's hall and kitchen. All looking very smart. On Fridays they clear leaves – monumental job as they all seem to drop on the pavilion and cricket pitch.
October
Congratulations to under 13s Sebastian Dearsley and Dexter Duthie. During half term they have been attending Darren Talbot's Twenty 20 academy. They impressed the coaches and have been invited to the Top 44 academy in Woking.
Another one of our 'heroes' is recognised by the Surrey Cricket Foundation.
Karen Fordree has received this e-mail from Grace Hill at Surrey County Cricket Club- Congratulations Karen, well deserved.
Hi Karen,
I hope you are well! During September, which was Women's Big Cricket Month, John Callcut sent us a message about the fantastic work you've been doing at Newdigate, during lockdown and before!
This went out on our social media channels and we ran a small competition for all the fantastic stories we received, and congratulations – you are the winner!
We've got a South East Stars training shirt ready and waiting for you so if you could please let us know your address we can get this posted to you!
If you'd like to see the nomination and winners posts as well you can have a look using the links below:
Original post: https://twitter.com/SurreyCricketFd/status/1305509607427715074
Winners post: https://twitter.com/SurreyCricketFd/status/1313479136023805955
—————————————-
On Saturday, 3rd October the ladies held a socially distanced awards evening to celebrate their fabulous season.
September
Preparation is under way creating a storage area for the covers that we will be purchasing for next season.
Derek and Julian have been hard at work putting the square to bed.
Cricketer Magazine – September 2020.
A match in Surrey was abandoned due to ants in August. Newdigate Under-14s welcomed Reigate Priory in what should have been a standard midweek fixture. But a swarm of red flying ants, biting anyone wearing white, ended proceedings.
Our ladies team lost their quarter finals Surrey Slam T20 match away to Sutton. There was no disgrace losing to such a strong team. One to watch for the future – thirteen years old Rebecca Denman opened the batting for Sutton and retired on 40 and then opened the bowling and took 1-3 from three overs.
On the 12th September the under 14s took on their coaches in the annual cricket match to conclude the junior cricket season.  The youngsters were successful. After the match Chris Haigh met the eight recipients of the Russell Haigh Bursary and Anna Lewis was awarded the Don Jones Junior Club Person of the Year Award.
You too can look like this! Buy a Newdigate hoodie with your own initials from Romida Sports.
Graham Capel's 80th birthday celebration match which was originally scheduled for the 17th May was played on the 6th September.
Graham started the mid-week team 33 years ago and has run it ever since. To celebrate his 80th birthday he selected an 'elderly' side with a combined age of 824 years. You had to be over seventy to be selected! They played against the mid-week team, the Stalwarts, in a match which was supposed to be a T20. Before play commenced Graham presented Team 800 with a commemorative cap. The Stalwarts batted first and piled on the runs. Lee Brien, Julian Jeffery, Keith Rennles and Neil Clark all retired having passed 15 runs (the retirement figure). John Callcut, playing his first match since he retired in 2013, turned the clock back and extracted turn from his leg breaks and bowled Roger Bailey. That was the only success for Team 800 as Mike Ashkuri, Bill Brien, Simon Harvard, Mark Treliving and Jon Pritchard all retired as the Stalwarts amassed 150 runs. Eight players turned over their arm and mention must go to the two wicket keepers, Dave Harrison and Roger Gregory who will probably be unable to move. Team 800's batting order was in age order. Graham Capel opened with Roger Gregory and was caught by Mike Ashkuri to the howls of derision from what had become a sizeable crowd of supporters. Gregory retired on 18 and Mark Heath also retired on 15. A few wickets fell and after 20 overs Team 800 were on 107-4. In the spirit of the match they were allowed to carry on batting. The 'younger' players upped the scoring rate with Barry Wiles, Simon Cryer, John Callcut and Bill Turner all retiring as the total was passed in the 27th over. After the match there were some speeches and Graham presented everyone with a trophy. Prosecco was drunk and cakes eaten and then Graham announced that this would be his very last game – but he will still continue running the mid-week team and will do the scoring.
August
Newdigate triumphed in the annual 6 – Side competition played on Bank Holiday Monday when they beat Dorking in the final. Throughout the day many close fought matches were played with Dorking Rugby Club, Old Dorkinians, Dorking Cricket Club and Newdigate all competing. All proceeds went to the Little Roo Foundation.
Our ladies are top of the Surrey Slam T20 league with 14 points. following their win against South Nutfield on the 24th August. Reigate Priory are two points behind with a game in hand.
Poor Angus Harper! Batting for the Sunday XI against Putney he looked set for his maiden century for the club. But it was not to be …. he was caught for 99. He looks happy enough though in this picture.
Friday, 7th August proved to be an excellent fun-filled evening for Newdigate cricketers young and old. The under 9s and All Stars had a training session conducted by senior players. This was followed by a T20 for the adults against Dorking. A large crowd watched the match, spread around the ground, and the youngsters enjoyed a free burger. The Newdigate T20 team had a good win and it was gratifying to see that seven of our players had come through the junior section.
It is great to see cricket back in full swing with training or matches virtually every day of the week.
Congratulations to former colt Phill Crutcher who successfully swam the Channel in just under 12 hours. He is raising money for young people with mental health problems and you can still contribute by going to: https://www.justgiving.com/crowdfunding/phillip-crutcher?utm_term=GqzdjqKZ8
July
The under 14s entertained Reigate Priory on the 16th July but midway through Newdigate's innings a swarm of red ants attacked anyone wearing white and the match had to be abandoned.
Cricket returned to Newdigate on Sunday, 12th July. Many supporters enjoyed the sunshine as they sat (at a safe distance) around the boundary enjoying the cricket. We entertained our old friends The Bushmen who won by three wickets in a closely fought match.
June
The Silent Pool Distillery has kindly donated the club some hand sanitisers. You can find the distillery at the Silent Pool along the A25, post code GU5 9BW.
Junior training started on the 29th June with fifteen under 10/11s, the under 9s followed on the Wednesday (see picture below), under 12/13s on Thursday and under 14s on Friday.
Monjur Elahi has been successful in obtaining a grant from Mole Valley for £3656 for hand sanitisers, face masks, signage and a defibrilator.
Cricket is back – the ladies are leading with training on Tuesday evenings…. and the bar is open! Under strict social distancing.
There is a strange stillness around the club – no aircraft, no cars and no wind. Even the trees are still.
Well done George Wood. Over a grand more than they had dared to hope.
We have just heard that the late Marion Hales, the wife of past President Colin Hales, has left the club £1,000 in her will. Marion died earlier this year at the grand age of 100. She was very proud to have scored her first ever 'century'. We will put a brick on the wall in her memory.
The ECB Roadmap for the return of recreational cricket.
Although there has been no cricket the  committee has still been meeting via Zoom. They have discussed how junior, ladies and men's cricket can resume and it is hoped to start men's and ladies training under strict Government social distancing guidelines straight away. The logistics regarding limited junior training is being examined. The ground has been maintained during lock down and the club will be ready.
A defibrillator has been ordered and will be installed under the balcony. Phil Mumford has obtained funding from Biffa for two new sets of shirts for our older junior teams. A new canvas screen has been ordered for the nets screen. It was stolen from the store shed over the winter.
May
The Chairman has issued a protocol for those wishing to use the nets:
CRITERIA AND PROTOCOLS FOR USING NEWDIGATE CC CRICKET NETS
ONE NET ONLY will be available for use from Tuesday 19th May.
Due to the guidelines put in place by the Government and the ECB, you must be a paid up member of Newdigate Cricket Club to use these nets; these are not available for use by the general public and are monitored by CCTV at all times.
Joining is very simple, the cost is just £20 per household; for details on how to join, please contact James on newdigatecricketclubnets@gmail.com
Please follow standard government guidelines at all times; do not use that facility if you or any of your household have systems of coronavirus, observe social distancing at all times, wash your hands thoroughly before and after using the facility.
MAXIMUM two people using the nets unless everyone is from the same household.
1-hour time slots will be available to be booked online, separated by a 30-minute intermission. Please adhere to these. If there are no bookings before or after yours, feel free to extend your session if you wish. Common sense is the key determinator.
Currently we ask that households / players book a maximum of one session a day; this is subject to review based upon usage levels. Again, please use common sense and do not pre-book multiple sessions at peak times. There is plenty of daylight for those that are keen.
PLEASE WIPE DOWN THE STUMPS before and after a session.
You must bring your own kit; NCC kit will NOT be available (unless agreed in advance) and the bowling machine will also NOT be available.
The clubhouse is not open, therefore there are no indoor toilet facilities available. Please bear this in mind.
Every NCC member is an ambassador for the club and we have the largest membership in the village; anyone who chooses not to follow these basic guidelines will have their membership suspended without compensation.
The committee takes this situation incredibly seriously and have allowed use of these nets under the strictest guidance of the ECB and within the government guidelines and will not hesitate to close them again if we feel these are not being adhered to.
STAY ALERT – HAVE FUN – KEEP SAFE
Another one of our young players is also raising money for worthwhile causes.
George Wood together with the Sheffield University Cricket Club is raising money for two mental health charities.
Andy's Man Club – A national charity providing a men's group tackling mental health. The club is aimed at getting men to open up about mental health problems through conversation with other blokes.
Opening up Cricket – A charity promoting mental wellbeing and suicide prevention through cricket. They have delivered over 200 sessions within England and Australia, hoping more conversations about the topic can help prevent suicides from happening.
They intend running the equivalent of Sheffield to Barbados – 6,700 km. They have already run between all the eighteen county cricket grounds clocking up 1380 km.
The twitter link which has details of how to donate is at https://twitter.com/sheffielducc/status/1252969439361937409?s=21
Samuel Clark completed his half marathon in 1 hr. 39 mins. 26 secs and raised £1000 for the Cameron's Orphanage Project. Well done and congratulations.
The ground is looking nice – a good toss to win.
Samuel Clark will be running the half marathon around his home on Saturday, 9th May. You can still support him by going to –
https://www.justgiving.com/crowdfunding/zambia-samuelclark
The grass cutting team have been at work cutting the outfield. They are social distancing (did that phrase exist a few months ago?). Karen bemoaned the fact that the first ladies match was scheduled for the day she is sitting on the mower. Our groundsman Derek will still be looking after the square and doing remedial work on the outfield.
Samuel Clark had intended running half a marathon for the Cameron's Orphanage Charity. He sends this message:
"In these uncertain times, I thought I would update you on my expedition and half marathon. The expedition organisers have said they won't cancel the expedition yet as it is still 4 months off and a lot could change in that time. Hopefully, I will still be able to go but at the moment it is very uncertain.
During the summer holidays, I will be going on a charity expedition to Zambia with my school. On my trip, I will be helping to build classrooms and a toilet block at the school and orphanage in Mkushi, set up by Cameron's Orphanage Project charity.
The half marathon has been cancelled but the organisers, Run Through, have asked everyone to support them through this time by running virtually. I will get my medal sent to me in the post after I have run the required distance and submitted my time to them. I will still be running the half marathon distance at some point in the future, when it is sensible to do so."
The work is in aid of Cameron's Orphanage Project, which is a charity set up by one of my teachers, Miss Amanda Jayne, after the death of her son, Cameron. Through the school and orphanage, the charity works to provide a better life for underprivileged children, by giving them an education and the chance to take part in sports. Here is a link to the charity's Facebook page: https://www.facebook.com/Camsorphanageproject/
April
Junior coaching was scheduled to start on the 17th April. The ground looked sad and empty and it rained.
We were very sad to hear that John Hanson passed away on the 4th April in hospital after a short illness. John was a stalwart at the bowls club and horticultural society and could often be seen casting a proprietary eye over the cricket club, especially the square. Members will remember him on bonfire night when he sold glow sticks in aid of the club. Our condolences go to his wife Ann and family. Ann is an enthusiastic member of KeePing Active.
March
Many of you will remember the Centurion Cricket Club from India who used to bring junior cricketers over here on tour.  We have stayed in contact with their manager Mahesh Hatkar and today he has sent best wishes and hopes that everyone is keeping safe and well. I sent greetings from the club.
Well, where do we start.

Has the word "unprecedented" ever been used to such an extent? Probably not.So, let's cut to the chase.Firstly, for those who haven't seen, all cricket at all levels has been suspended indefinitely; however, I'm guessing people would have assumed that.This is a strange time for all of us, there is a lot of uncertainty around, so what can we do to help?

Well, as a club with a membership made up of a multitude of skills, locations and ages, quite a bit!If anyone is self-isolating / social distancing and needs support with anything from shopping, school teaching for the kids, IT issues, plumbing, in need of an electrician (I might even be able to rustle up a couple of Sky Go log-ins for those really struggling to get through the days), please don't hesitate to get in touch. No job is too big or small.In addition, for those who would like something to do, JC has a list of jobs that volunteers could do to pass the time. A few minor jobs around the club, rehanging kitchen cabinet doors, strimming, laying slabs, we'll find something that will help you pass the time and keep you isolated.Bob's Shop have also kindly offered to deliver locally if required; they seem to have more stock that most of the supermarkets, which is very reassuring.Finally, for those who may not have seen, this has been posted by one of the "friends of the club" Ian Jones, from Hill House Farm;During these challenging times three local businesses have teamed up to make sure those that can't leave their homes within Mole Valley can get access to bread, milk and pork products, delivered direct to their door.

Hill House Farm

in Beare Green,

Chalk Hills Bakery

in Reigate &

Aldhurst Farm

in Capel, are delighted to be working together to offer Mole Valley residents free delivery of farm fresh pasteurised milk, freshly baked bread and Hill House farm ham, bacon, sausages, pork, as well as sausage rolls and quiches on all orders over £10.Those unable to leave their homes can call us on 01306 264000 or email us at sales@learnlandleisure.com before 4.30pm each day and we will deliver to your door within 24 hours.Stay safe everyone

James Penfold

ChairmanEmail:

jk_penfold@hotmail.com

Mob: 07732 391539
Copyright © 2020 Newdigate Cricket Club, All rights reserved.
You are receiving this email because you are a member or supporter of Newdigate Cricket Club
Our mailing address is:
We are now moving into unprecedented times. As a result of he Covid-19 virus the ECB has issued a statement that all forms of recreational cricket is suspended forthwith. Here is the statement from the ECB:
Dear all,
Following the Government's latest advice around social distancing, it is with sadness and reluctance that we recommend that all forms of recreational cricket are for now suspended.
This extends to training, pre-season friendlies and any associated cricket activity.
Sport plays an absolutely vital role in the nation's mental and physical wellbeing, and it helps people find meaning where there is fear and uncertainty, so one of our goals in the coming weeks will be to explore ways that we can support some levels of physical activity in communities – particularly at junior levels.
Using our cricket community to support others could be one of the most important services we can offer during the difficult next few months.
It will be critical that any decisions we do make are medically-led. And we will continue to work with Government and their advisors to ensure we are informed by science in our decision making.
Over the coming weeks we will work with the game to understand what support is required across the cricket community, particularly local clubs and leagues.
We understand that countless hours of work from thousands of volunteers have already gone into getting ready for the 2020 season and we know how disappointing this will be. We are thankful for the huge role that volunteers play in local cricket, to ensure the game remains at the heart of communities.
We know that you and your clubs can play an important role in bringing your community together once we get past this period of time.
The ladies have now got fab new shirts. All ready for their finals day.
The under 13s played another round in the Identilam 6-a-Side competition on the 1st March. Won one and lost one.
February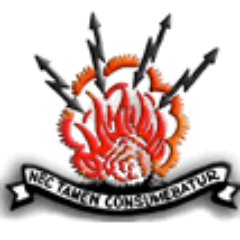 Patrick Kidd, writing in the Times on the 29th February 2020:
It was an honour to speak on Wednesday to the Bushmen, a cricket and dining club for staff of the World Service that was founded during the Second World War by Hugh Carleton Greene, later director-general of the BBC. Right from the start, they had the right priorities. During their first match, someone ran on to the pitch with the news from the desert that Tobruk had fallen. Carleton Greene, who was umpire, paused to consider the bulletin then looked up and declared: "Play on."
Still a lynch pin of the side at 79 is Michael Cockerell, the celebrated maker of political documentaries who in his day was a Fred Trueman sort of a bowler. Sir John Major saw him recently and asked Cockerell if he still turned his arm over. "Oh yes,! the Bushman replied. "I was a fast bowler, then I became medium pace and now I'm medium-slow to slow." He added that he liked to bowl uphill into the wind as it took even more of the pace off the ball and foxed the batsman. "And you can still reach the wicket?" Major asked in amazement.
We look forward to welcoming the Bushmen on the 12th July and watching Michael run up the hill.
We know that the rain seems to be incessant but the pump in the mower store didn't need to add to our woes and spring a leak and flood the mower store with 50 mm of water! Our Bowdry came into its own and soaked up the water.
Our application for our youngsters to be guard of honour for a Surrey match in 2020 has unfortunately been turned down.
The Russell Haigh Bursary started again at the Surrey Cricket Centre in Burpham on the 14th February. Here are the recipients enjoying a great session with their coaches.
All our ground equipment has been collected by Mole Valley Mowers so it will be ready for the start of the season.
January
In the second session they lost to Three Bridges but beat Billingshurst.
The under 13s played their first match in the Identilam 6-a-Side indoor league at Tanbridge House School. They scored 109 against West Chiltington but lost by 4 wickets. Against Roffey they scored 129 and won by 2 wickets with one over to go.
In the early hours of the morning on the 25th January, Marion Hales passed away at the Nower Lodge Care Home, Dorking. She passed her 100th birthday last October and will be remembered by many as the wife of former president Colin Hales. She remained a supporter of the club and always liked to have a fixture card close by. The end of an era. We send our condolences to Andrew and Frances.
The vice chairman has organised the removal of the fallen beech tree. Well done Roger and team.
Did you know that that in 2019 the club has donated £250 to Prostate Cancer Research and £1000 to the Little Roo Foundation, purely as a result of your generosity.
The AGM was held at the club on the 17th January. The following officials were elected for 2020:
Chairman – James Penfold, Vice Chairman – Roger Beale, Secretary – Karen Fordree, Treasurer -Jon Pritchard, Welfare Officer – Annette Jordan, Junior Co-Ordinator – Phil Mumford, Membership Secretary – Paul Hughes, Fixture Secretary – Craig Jones, Social Secretary – Pippa Beattie, Bar – Martin Earp, Captain 1st XI – Lewis Davies, Captain 2nd XI – Craig Jones, Captain Sunday XI – Monjur Elahi, Captain Ladies XI – Karen Fordree, Captain Midweek XI – Graham Capel.
This beech tree collapsed during the gales caused by Hurricane Brendan. Fortunately it missed our new shed!
Andy & Maggie Meads send New Years greetings from Hout Bay in South Africa.